Product Visualization - Watch
This project was started as a modeling and rendering exercise. It turned out to be a more serious project, but at the same time we had loads of fun trying all sorts of things from modeling to rendering settings.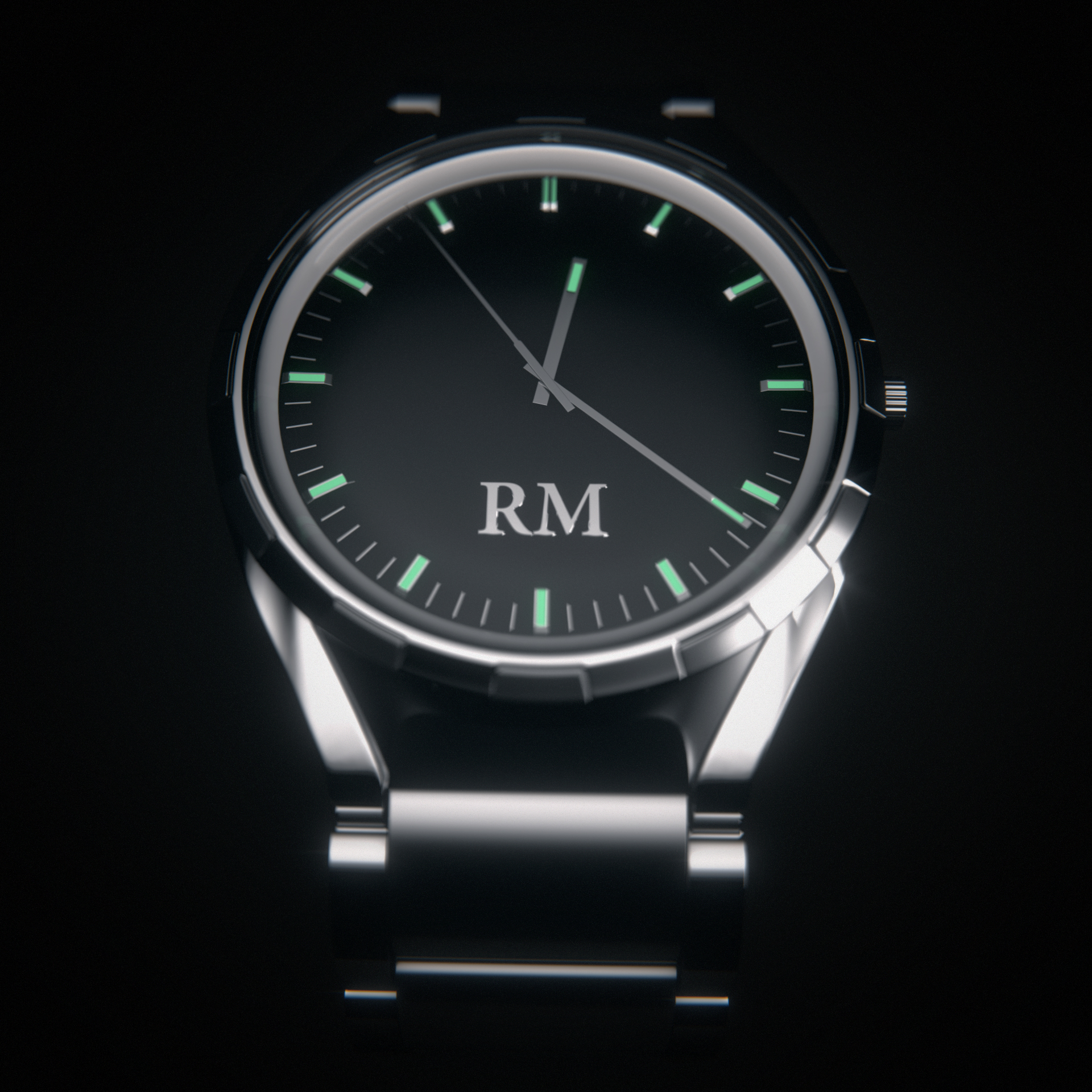 Another project that Riaan and Andre woked on together. Riaan did the modeling and Andre took care of the materials and rendering.